Become a Franchisee
Do you want to ride on the success of Slopemowing.com's business expertise with the very best equipment finance advice and frequent job leads send your way. Let's Work Together.
There are numerous benefits to choosing a vegetation management franchising package with Slopemowing.com, including:
The Slopemowing Franchise gives local business owners unique brand recognition. This makes long-term sustainable success much easier than starting a business on your own. By entering the economy with a tried and true business model shaped to naturally foster profitability, you will have the tools, training, and support needed for optimal growth – all from day one.
Eliminate doubt and uncertainty with Slopemowing.com ! We provide the tools and resources you need to move forward in your investment. We show you the road to success – all you have to do: TAKE IT
We are constantly looking for self-motivated people who wish to succeed in running their own business. We provide help and assistance every step of the way with comprehensive training modules, complete business operation manuals, website / Youtube channel presence and quoting / bidding and pricing support service. Slopemowing.com are committed to its Franchisees and strives to help them build successful businesses.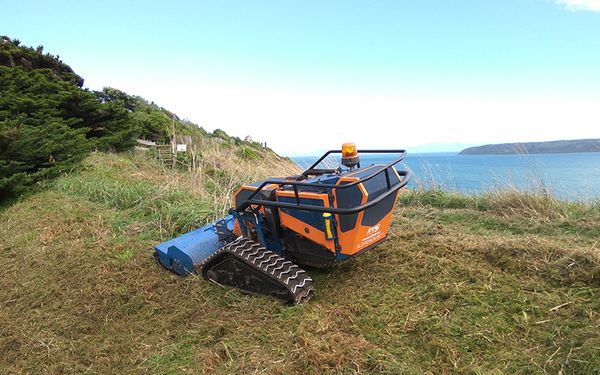 Slopemowing.com is a commercial / industrial Franchise not a domestic lawn mowing service
Guaranteed Franchise Territory
Work where and when you choose (within your franchise area)
Take only the jobs you want in the areas you want to work in
Comprehensive training in business and practical skills
Launch your business with an existing successful business model
Facilitate your business growth by partnering with a known and recognised brand
Realise your potential by earning revenue faster
Mitigate risk by working with trusted industry professionals and experts
Prepare yourself with a system of training and support
Slopemowing.com provides support to franchisees in many areas including national branding, local marketing, social media, technology, operations, finance, human resources, and more. We help our franchisees avoid the risk and expensive cost of trial and error that typically tends to plague a start-up business. The franchise will suit those who enjoy working outdoors throughout the year and allows you to earn as you go!
For more information on becoming a franchisee, Please Contact Us for more details.